Year 5/6 Class Page
Welcome to our class page! Our teachers are Mrs Bainbridge and Mrs Kitterick.
Homework - Every Friday to be completed by the following Friday.
Spellings - Booklets given out on a Monday and tested the following Monday.
PE - Wednesday and Thursday
Last half term we were learning all about the circulatory system in Science. We learnt the parts of the heart, how humans can live a healthy life style and how water and nutrients are transported through the human body.
In RE we have been learning about the sacraments in preparation for Confirmation.
In History the children enjoyed learning all about the Second World War. We focused on the key events and life on the home front. The children made fantastic double page spreads.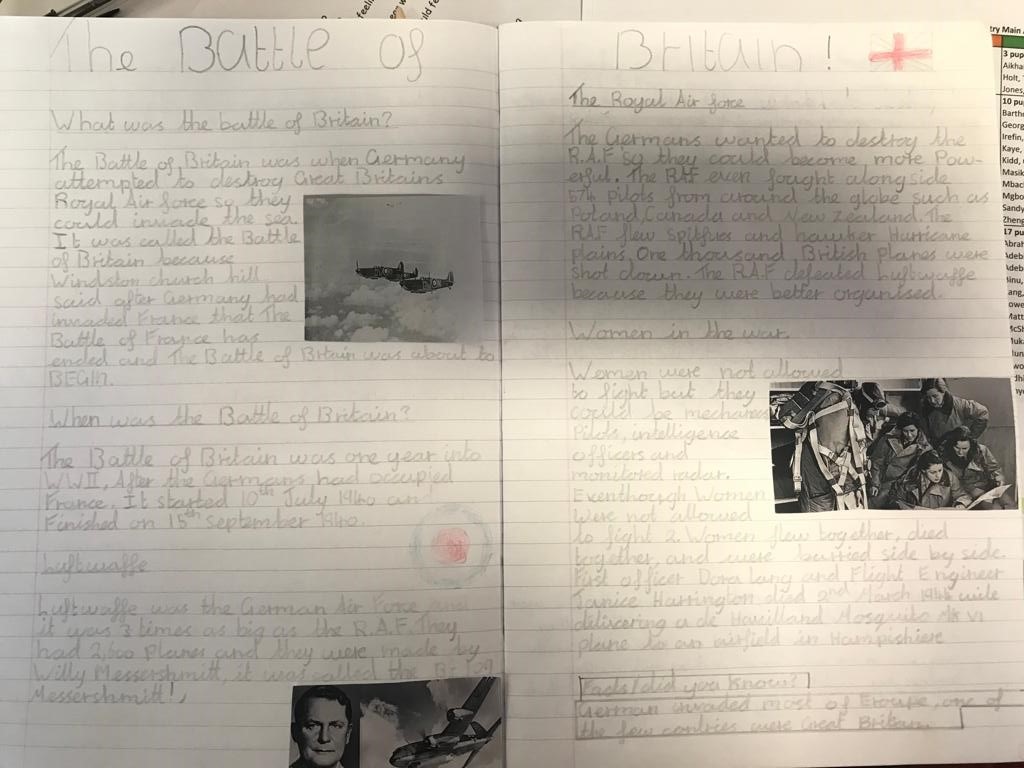 We created some impressive art work based on Retro-futurism and using different materials and techniques.